Lock Repair Services for Cars, Homes, and Businesses: (714)500-7072
Premium lock repair services from Locksmith Orange for the security of your home, vehicle, & office.
 
You probably shouldn't wait for your lock to break before getting it repaired again.
The signs that a lock shows when it needs to be repaired include: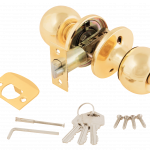 Keys not working occasionally.
Keys sticking to the lock time and again.
Difficulty in opening the lock.
 
If you're encountering any of these issues, now is the time to call a renowned and trustworthy locksmith. Especially one who is good at repairing all types of locks.
So, the best locksmith to contact for lock repair in Orange is none other than Locksmith Orange.
At ABM Locksmith, we offer reliable services at reasonable rates. Read on to know what kinds of lock repair services we are offering.
Check the condition of your locks with ABM Locksmith
Repairing the locks of your residency is the best way to enhance its security.
Therefore, it's important to get the locks of both the interior and the exterior doors repaired after a certain period of time.
ABM Locksmith will inspect the condition your locks are in and offer to repair them if they urgently need service.
We've hired expert and professional staff services who are geared with all the right tools to repair the locks of
your residency and minimize the chances of burglary and break-in.
Protect confidential data from burglary or theft
Not only will you need business lock repair services for the enhanced protection of your business premises, but also for confidential data stored in cabinets, closets, etc.
A weak lock will definitely make it easier for burglars or thieves to steal the expensive equipment from your office or any other confidential data.
Hence, it is important to repair all office locks if they show slight signs of weakness or deterioration.
Locksmith Orange provides a complete solution for repairing office locks.
So, simply call us and we will send an expert locksmith to assist you in no time.
Trusted Automobile Lock Repair in Orange
The major reason why most people require lock repair services for their vehicles is either because
they have locked their keys inside the car or have lost them somewhere.
If you have landed in such a situation, do not worry as ABM Locksmith has your back.
We offer only the best in automobile lock repair services.
And our locksmiths have undergone vigorous training to bail you out from any lock situation you might be in.
Call us anytime if you are facing an automobile lockout situation or your car lock stops working.
Our expert locksmith will come to your rescue and repair your car lock in no time.
Locksmith Orange has become the most sought after locksmith service provider in the area due to our premium services at the most affordable rates.
Let's have a look at some of the major reasons that have given us an edge over the rest of the locksmiths in town.
Instant Services: Our expert locksmith will be there to serve you in no time.
Whether you are in an office or home lockout situation or have lost the keys to your car, we provide instant services for our customer's satisfaction.
Diverse Range of Services: We offer a diverse range of services to cater all the needs of our clients including lock rekeying and lock repair
Unbeatable Rates: We are offering quality services at the most affordable rates.
Our staff is professionally trained to serve you in the best way possible.
Contact us now to check out our quality services at the most economical rates.