About

ABM Locksmith

ABM Locksmith is one of the most recognized and most reputable locksmith companies located in the Greater Orange County area. We provide customers with residential, emergency, auto and locksmith services including keyless entry door locks, new locks installation, digital locks, sliding glass door locks, code locks, security door locks, window locks and many other residential lock services.
Residential Locksmith
ABM Locksmith provides our customers the best residential lock and key services! These services include
keyless entry locks, new locks installation, sliding glass door locks, security locks, window locks and more.
Most of all, our full range of high-tech residential products guarantee security and safety for your loved ones and personal belongings. We are ready to serve your residential lock and key services in Orange area 24-hours a day.
Emergency Locksmith Orange County
ABM Locksmith provides all kinds of emergency locksmith services around the clock. So all of our experts are qualified and experienced with every aspect of locks and keys.
Most of all our customers are always our main priority, we will meet or even exceed your expectations.
Therefore whatever your request, your absolute best choice is ABM Locksmith Orange.
Since we're a successful and efficient team of professionals, we can assist any of your requirements professionally.
As a result Clients in Orange trust with helping them with the best locksmith assistance.
And each request is important to us, we will make sure that you have the greatest experience.
So whether personal, commercial or for your auto, our expert technicians will be at your service, just contact us.
Therefore you can always rely on us to give you the most effective solutions possible.
Automotive Locksmith Solutions
Auto lock and key service presented by ABM Locksmith is for those customers locked out of their cars or who misplaced their keys.
We provide our customers with car lock services for all their needs in the most effective way.
Additionally, we have the most revolutionary computerized tools and equipment available to get the job done.
Commercial Locksmith Services
Our technicians at ABM Locksmith are always equipped with cutting-edge tools and technologies that help with all lock needs.
And our comprehensive commercial lock and key service is perfectly capable of handling any business needs
Also, our technicians have quite a bit of experience and knowledge in the field of commercial security services.

The Emergency Locksmith retrieved my key in minutes!
Called ABM to help me get the keys out of my car. They showed up on time, and the guy already had all of his tools with him. He got my key out in less than ten minutes and was courteous with the pricing. I would recommend them again the next time I have an issue out here.
Micheal 

They re-keyed my Commercial Lock overnight
I called ABM Locksmith this morning to replace the locks at our new business. He was there within the hour and quickly did everything. He talked us out of replacing a lock and modified an existing key padlock that I thought needed to be replaced. Thank you ABM Locksmith Orange. We'll call you for our next project.
Ivan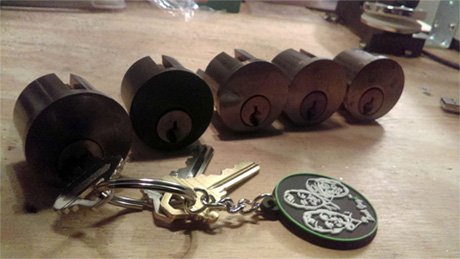 How To Avoid Locksmith Scams in Los Angeles
When you are dealing with an emergency and you require immediate assistance, you just want to have the problem fixed quickly. However, this is the kind of situation where you are more vulnerable to locksmith scams. So, before you actually get locked-out, make sure to…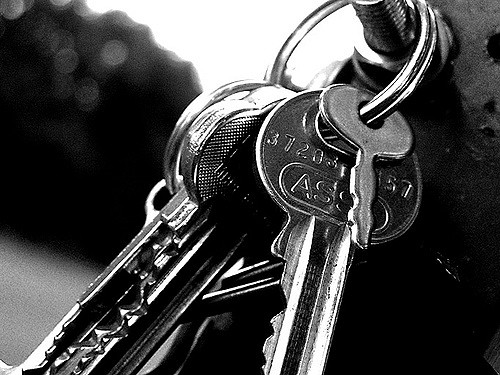 MASTER KEY SYSTEMS 101: How They Work
Master key systems consist of a number of cylinders/locks that allow different groups or individual key holders to gain access to all or individually defined areas of a building(s). The key itself is nothing special or different, but rather, the type of lock it fits into…