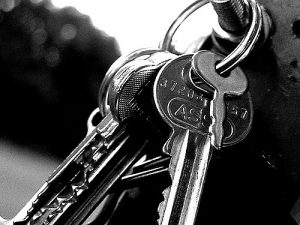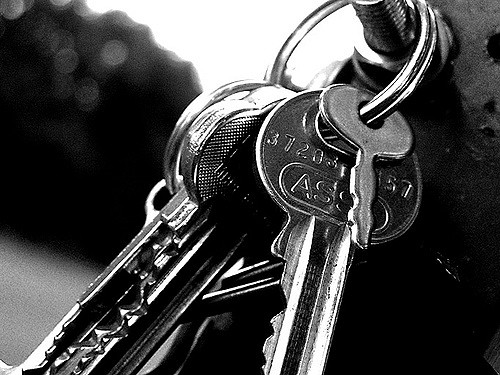 Master key systems consist of a number of cylinders/locks that allow different groups or individual key holders to gain access to all or individually defined areas of a building(s).
The key itself is nothing special or different, but rather, the type of lock it fits into.
These master-keyed locks are designed to open with different keys. Master-keyed locks also have another set of mechanisms that are used to operate them. These are identical to all of the others in the set of locks.
Most locks are based on a fairly similar concept. The most widely used lock design is called the cylinder lock.
However, one of them is cut specifically to fit each lock perfectly- the master key, which opens all of the locks in the set, or system.
How Master Key Systems Work
This is how it works: the key turns the cylinder, which turns an attached cam in the lock. When the cylinder is turned one way, the cam pulls in on the bolt and the door can be opened. When the cylinder is turned the opposite way, the cam releases the bolt and the spring snaps it into place so the door can't be opened.
Why Use A Master Key System?
There are quite a few benefits in using master key systems. The most common one is that you can control access to an entire building. That way, you can control exactly who gets access to which parts of the structure. Plus, it is easy to use, as only one key is needed for all the relevant doors.
This option gives departmental heads and supervisors the pleasure to have access to the premises at any time and is very convenient during emergencies. Other master key systems include rekeyable padlocks, interchangeable core locks and door key compatible locks.
One can also master High Security Keys which put the owner/manager in total control of all the locks with a single key. Which should be duplicated with the right authorization, of course. Only a few people have access to the controlled blank keys. Therefore, you have to have it cut where you bought the key.
When you consider master key systems, you'll want to think about the following advantages and disadvantages:
Pros:
You will be able to rekey locks without altering the master key. Therefore, if a pass key is lost or taken, it's cheap to have a professional locksmith rekey that single lock.
There are less keys to keep an eye on (and less keys to lose).
You save a lot from always having to buy replacement keys.
You can offer various levels of access to different areas. Within a master key system, you can have sub-master keys that open all locks in a set without offering complete access to an area.
In an emergency situation, anybody (like firemen, paramedics, locksmiths, and so on) can have access to the master key via a "knox box", a locked box mounted on a structure outside of an apartment complex which holds a master key in it.
Cons:
Monitoring who has a master key is necessary.
Losing a master key has big consequences.
Poorly designed master key systems might lead to pass keys that open incorrect locks or other security spaces.
Overall, Master Key Systems work great if you're a landlord or a large business that doesn't want their employees to lug around large amounts of keys everywhere. If you're considering getting a master key system yourself, why not let a professional locksmith do the dirty work for you. ABM Locksmith can advise you on the best master key system for your particular business or building complex. So give us a call today, especially if your building's location needs the extra security at nighttime.